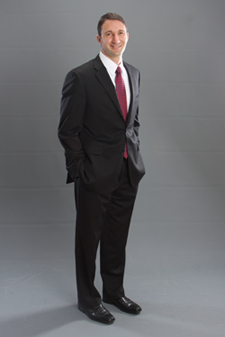 In many jurisdictions, a trial is nearly impossible to attain.  Court dockets are bursting with cases, and the need to move constitutionally mandated criminal trials to the front of the queue leaves civil litigants waiting and waiting for their day in court. Each time a scheduled trial date approaches, attorneys, parties, and witnesses go through the trial preparation process, show up in court on the appointed day, and hope that their trial isn't bumped in favor of a criminal case that simply must have the courtroom.  When the case doesn't make it to a courtroom, everyone goes home and repeats the process (including late nights and mounting attorney fees) for the rescheduled trial date.
Even when civil litigants are fortunate enough to get a courtroom, trial is expensive, time-consuming, risky, and emotionally destructive.  The parties put their fate into the hands of a jury box full of strangers or single stranger in a black robe.  Both winners and losers at trial often report frustration with the process and complain that they were never truly heard.
Mediation gives the parties the opportunity to craft their own solutions to the problems between them.  Parties should never leave mediation feeling they have not had a full opportunity to be heard.  And, since resolutions are completely voluntary, no one should ever resolve a case through mediation without feeling better off.
As both a practitioner and an instructor of alternative dispute resolution, Marty Carr is prepared to facilitate a mediation process that resolves your dispute and frees you to get on with your business and your life.